The Latest and Greatest
The Blog
Granny Snow Day ! Yay snow !!! Finally, we received some real snow in NYC, it's about time isn't it? This is the kind of snow where you actually have to lift your legs up to trudge through it, the snow that stays on the ground long enough to actually go outside and play in and that is exactly what we did of course. My mother, little brother and I went to play in the snow outside the day after it stopped. I took my camera and tried to get some good shots but my little brother kept on wetting up my camera so I put it away. I did get a nice shot of some icicles and of this little snow castle/fort type of thing that my mother made.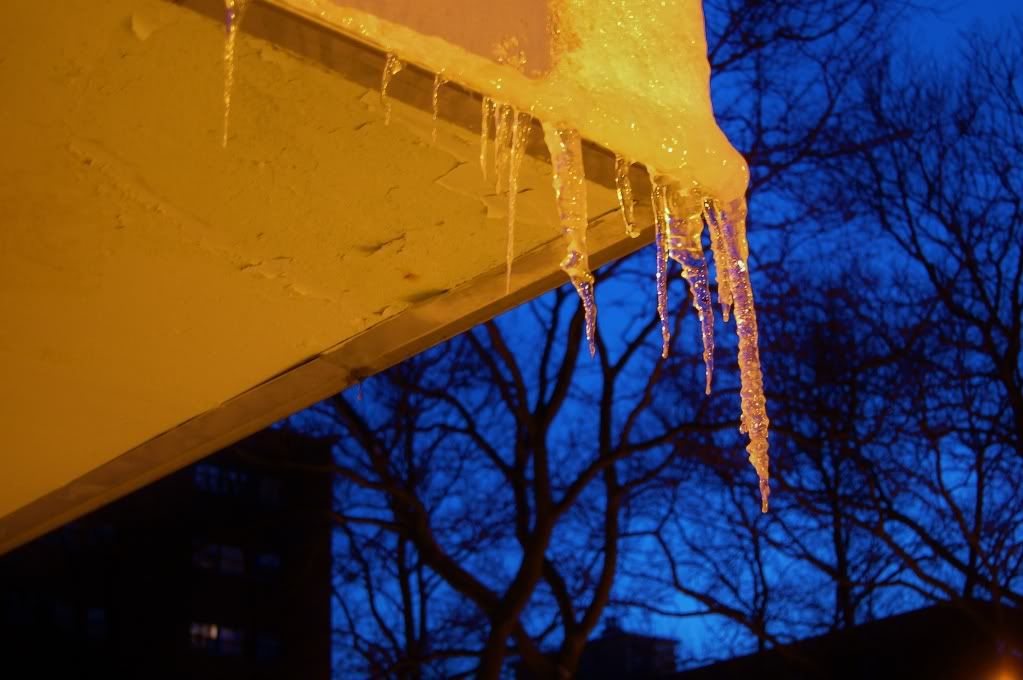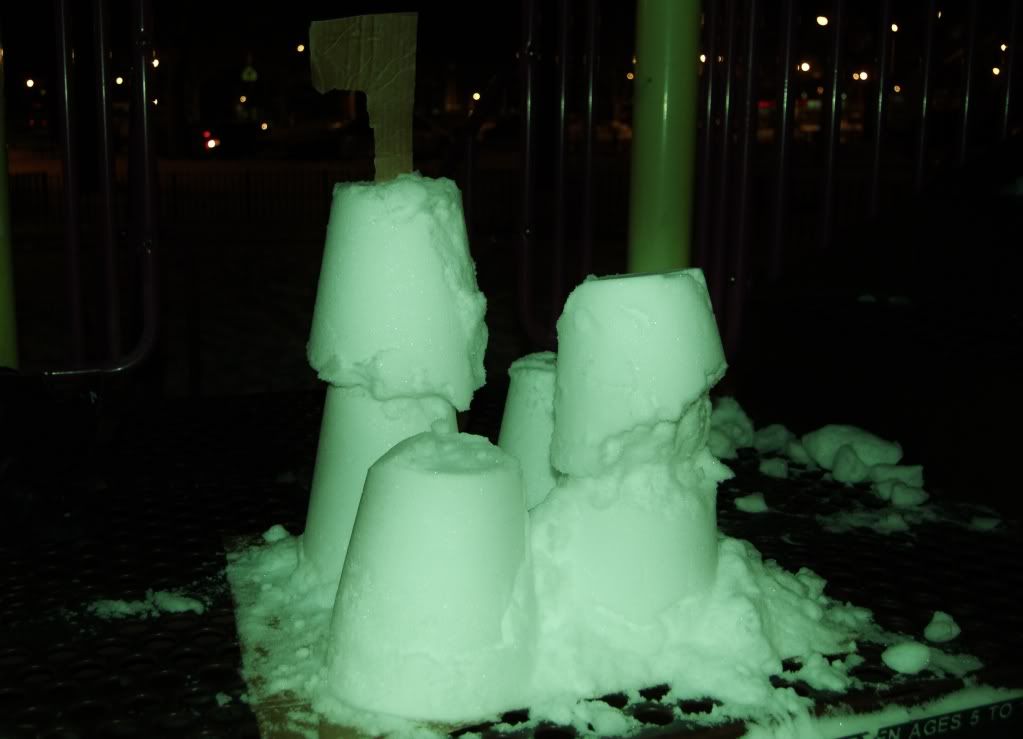 In addition to that, what better way to spend a snow day than to one, play in the snow and two crochet, crochet crochet ! So this is what I've accomplished today, I made this new granny square pattern that can be found via the patterns tab or by clicking the photo below: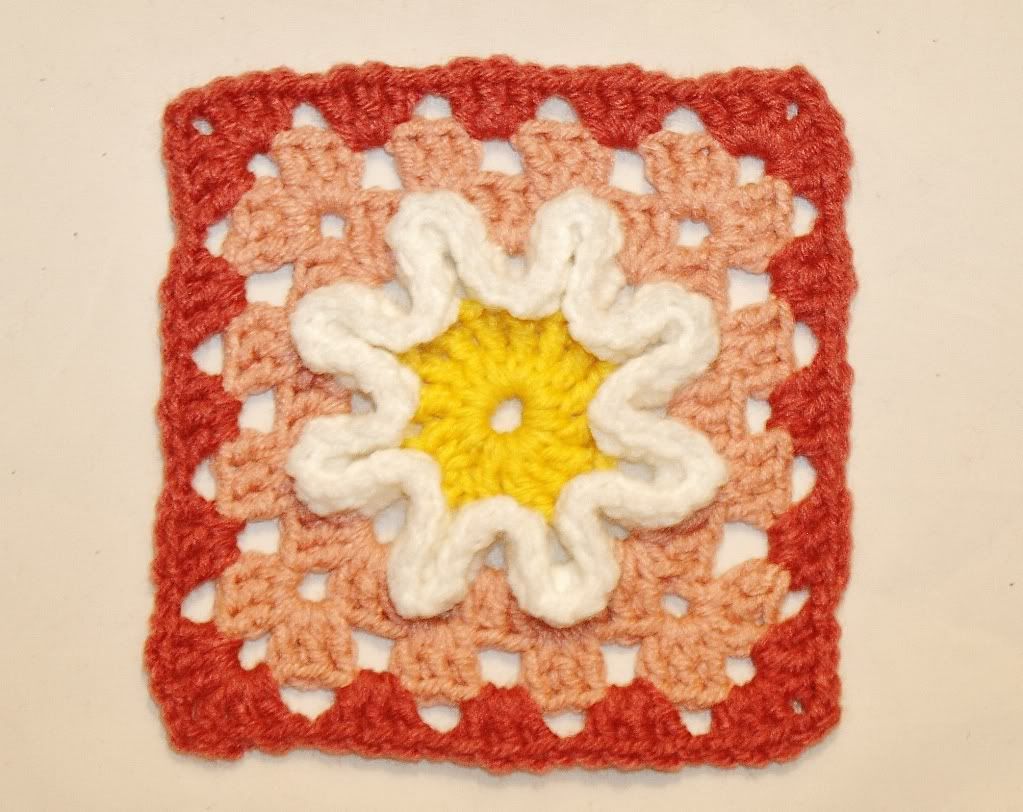 Anyways's that is all for today, I shall have new patterns next week potentially.

Da da da da da da da da BATMAN ! I am going to really start tackling color work in my knitting. I made my little brother this awesome batman stuffed plushie doll with his name knitted on the cape. It's absolutely adorable. Here's some pictures of it: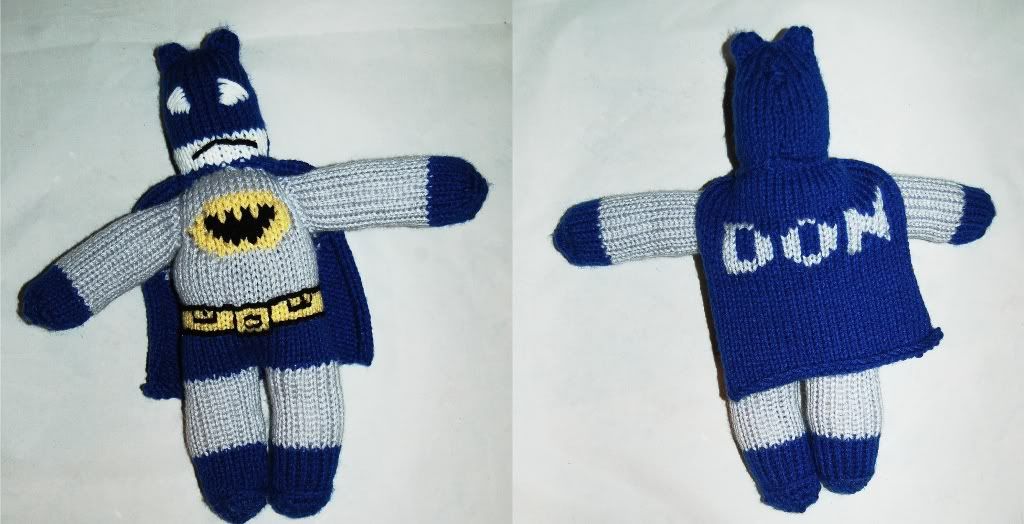 The ears are a bit rounded but I had to finish it up last minute since his birthday was today. He didnt comment on the rounded ears, than goodness. Anyways will update with some more interesting cre8tive needle things :). QTS4EQFFNUA4